Recently, XCMG Hydraulic Co., XCMG road division, "Spider-Man" walking excavator supporting the cylinder has been successfully completed and the host assembly and commissioning, which is the first company to provide the entire hydraulic cylinders, and the body uses the Bottom one structure, synchronous design and development marks the company and the cylinder valve has entered a new stage.
XCMG "Spider-Man" walking excavator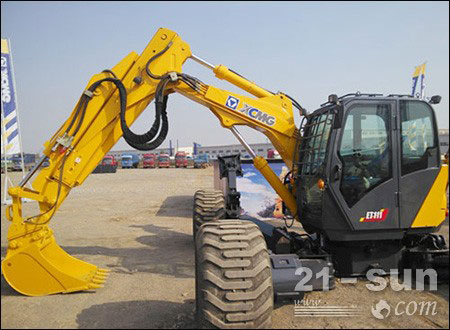 As the "Spider-Man" require hydraulic cylinders in the work process can stay in any position at any time, not for the moment without pressure or other failures resulting decline own spider legs, demanding small installation space and cushioning properties to bring a lot of R & D difficulty. Companies rely on the excavator cylinder and valve products technical advantages, give full play to the excavator cylinder workshop strong processing capacity and precision technology to design a unique one-piece structure Bottom and body to overcome the valve hole after welding deformation and difficult to install a small space and some other column. Technical personnel at the scene moments tooling design and manufacture of grinding and ensure that the valve orifice size and tightening torque accuracy.
The product trial again tested the company excavator hydraulic cylinder R & D and manufacturing capabilities, to expand excavator hydraulic cylinder type spectrum another step.